Whale Watching Experience
Adopt a whale between now and the end of 2022 to be entered to win an overnight stay on the southern coast of Oregon and a trip for two to go whale watching!
Whales have individual personalities and stories. Through this website you can learn about the lives of some of our most iconic gray whales that feed along the Oregon coast, including surviving major injuries, finding mates and having calves, and feeding in specialized ways.
Explore this website to meet these special whales and learn how we conduct research to better understand their ecology, behavior, and health. And, when you feel up for the challenge, test your gray whale identification skills by playing our matching game!
Have you ever seen a gray whale close to shore along the Oregon coast in the summer? If yes, then you were probably lucky enough to see a whale that belongs to the Pacific Coast Feeding Group (PCFG)! The PCFG is a sub-group of the much larger Eastern North Pacific (ENP) population of gray whales (~20,000 individuals as of 2021). While ENP whales spend their summers feeding in Arctic waters, PCFG whales (~250 individuals) remain in coastal areas of the Pacific Northwest to feed. The PCFG range extends primarily between northern California, USA and northern British Columbia, Canada (41º – 52º N, excluding the Puget Sound region).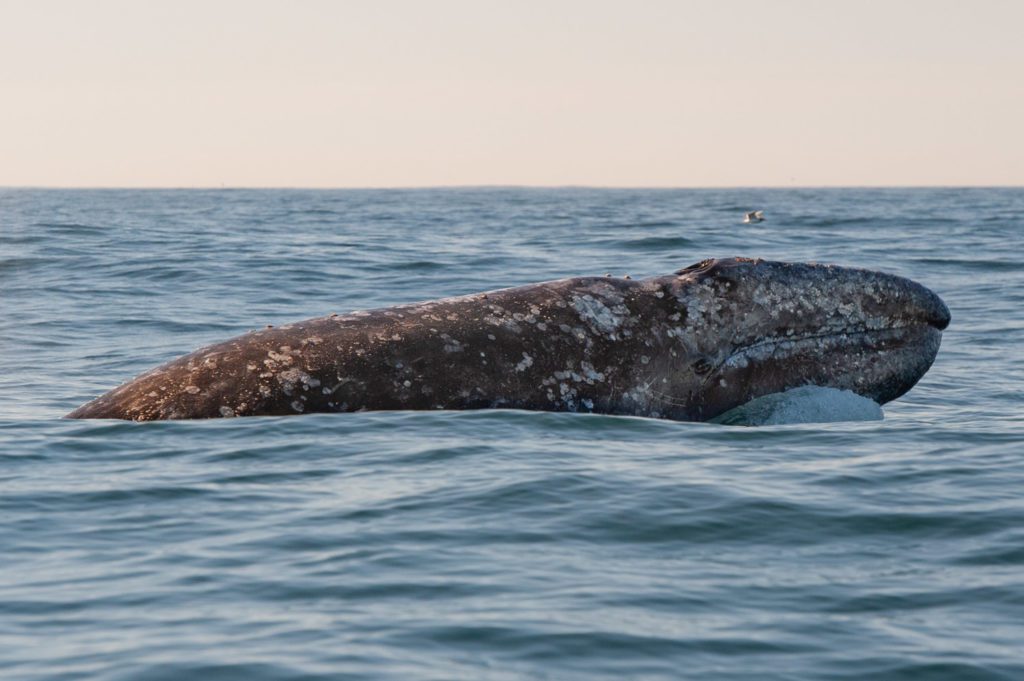 Scarlett is perhaps the most iconic and well-known gray whale along our coast!
Full Bio »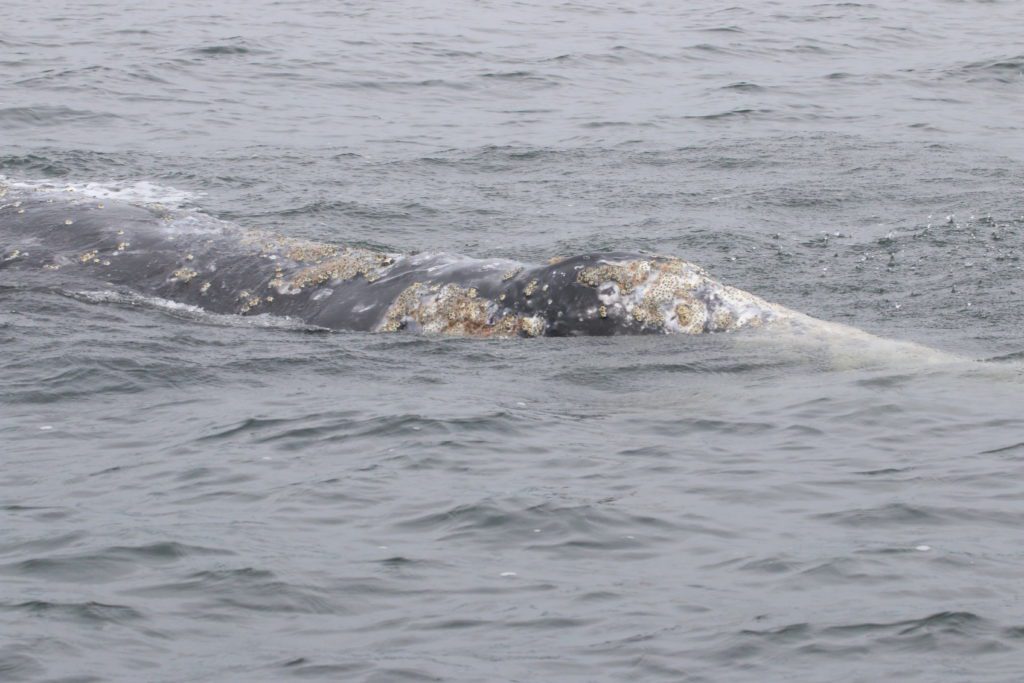 Equal's unfortunate encounter with a boat propeller has provided us a fascinating insight into a gray whale's stress response!
Full Bio »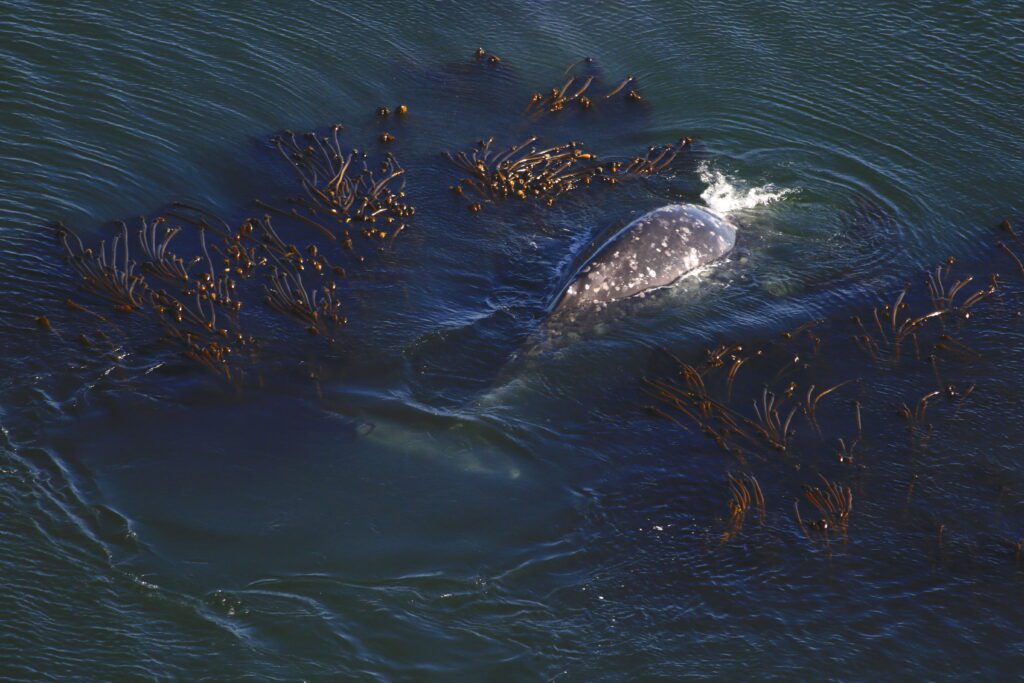 Buttons is a chameleon, as he has been misidentified on three separate occasions!
Full Bio »
Want to give your whale identifying skills a test?
Play our Whale Matching Game!
Want to contribute your whale photos to help us collect data?
Submit your whale sighting!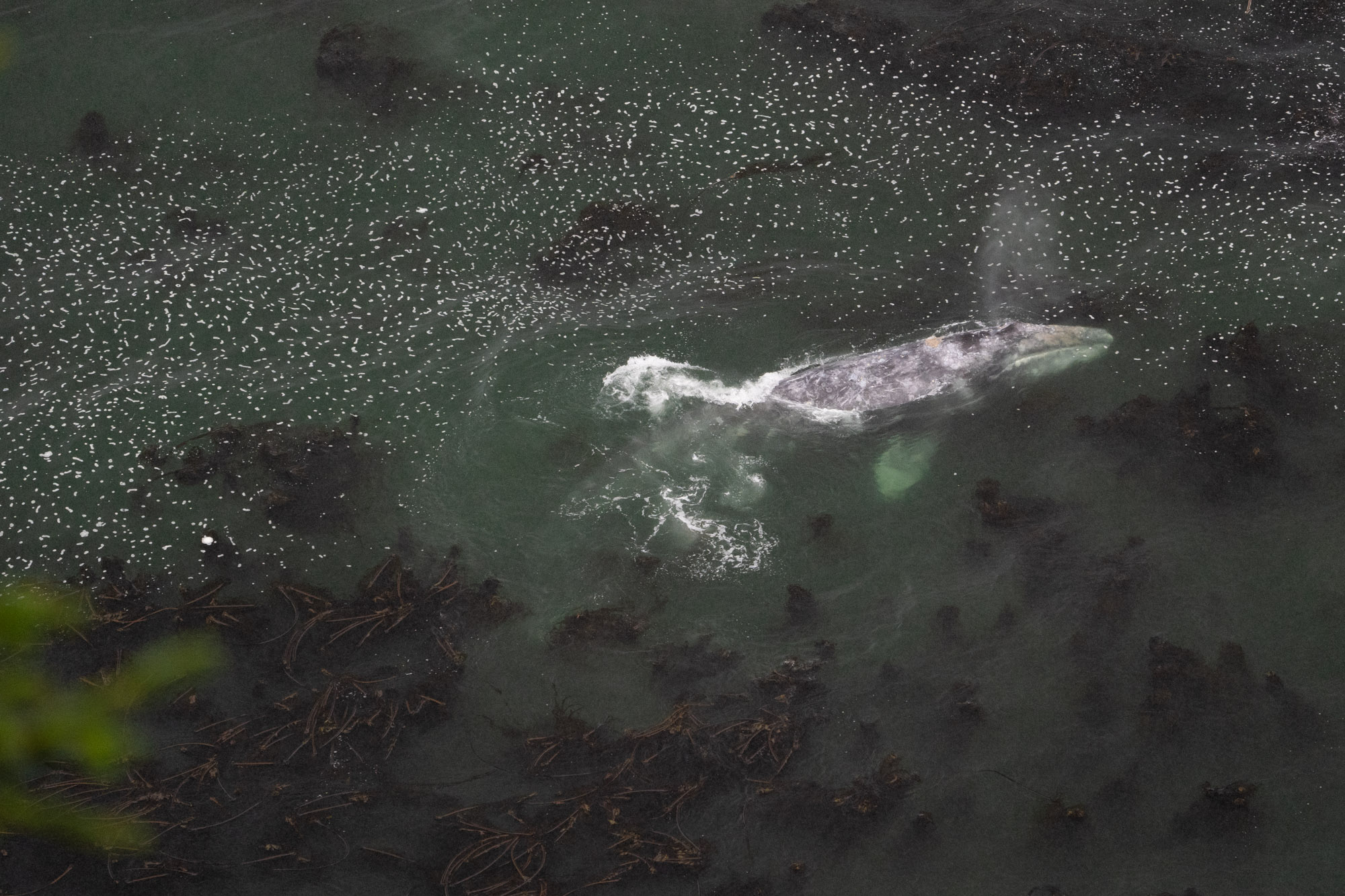 Kelp and Healthy Whales
Mysid shrimp are the number one prey item of gray whales in Oregon waters and they like to make kelp beds their home.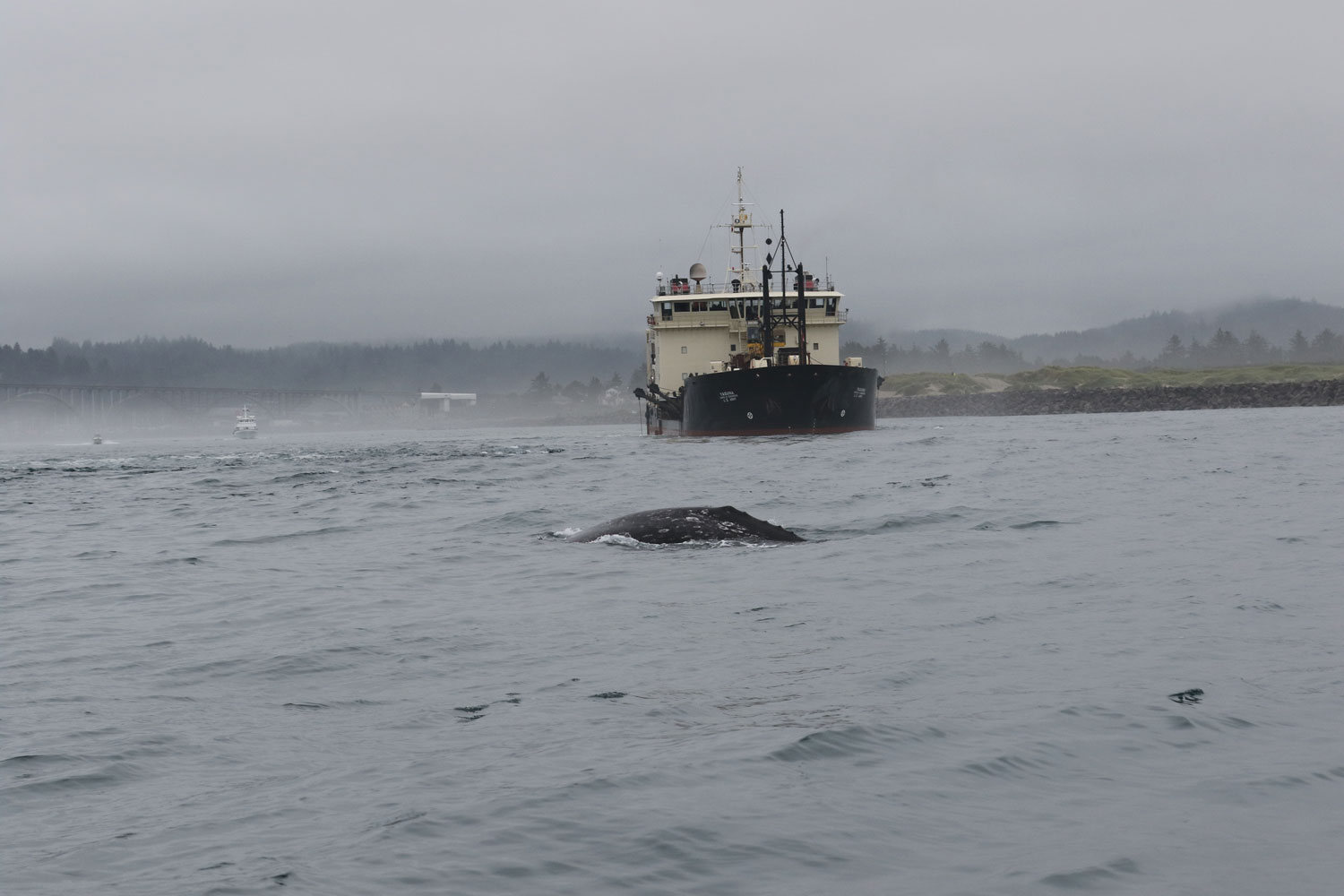 Impact of Ocean Noise
Whales rely on sound for many things but our oceans are getting noisier, which may be problematic for whales.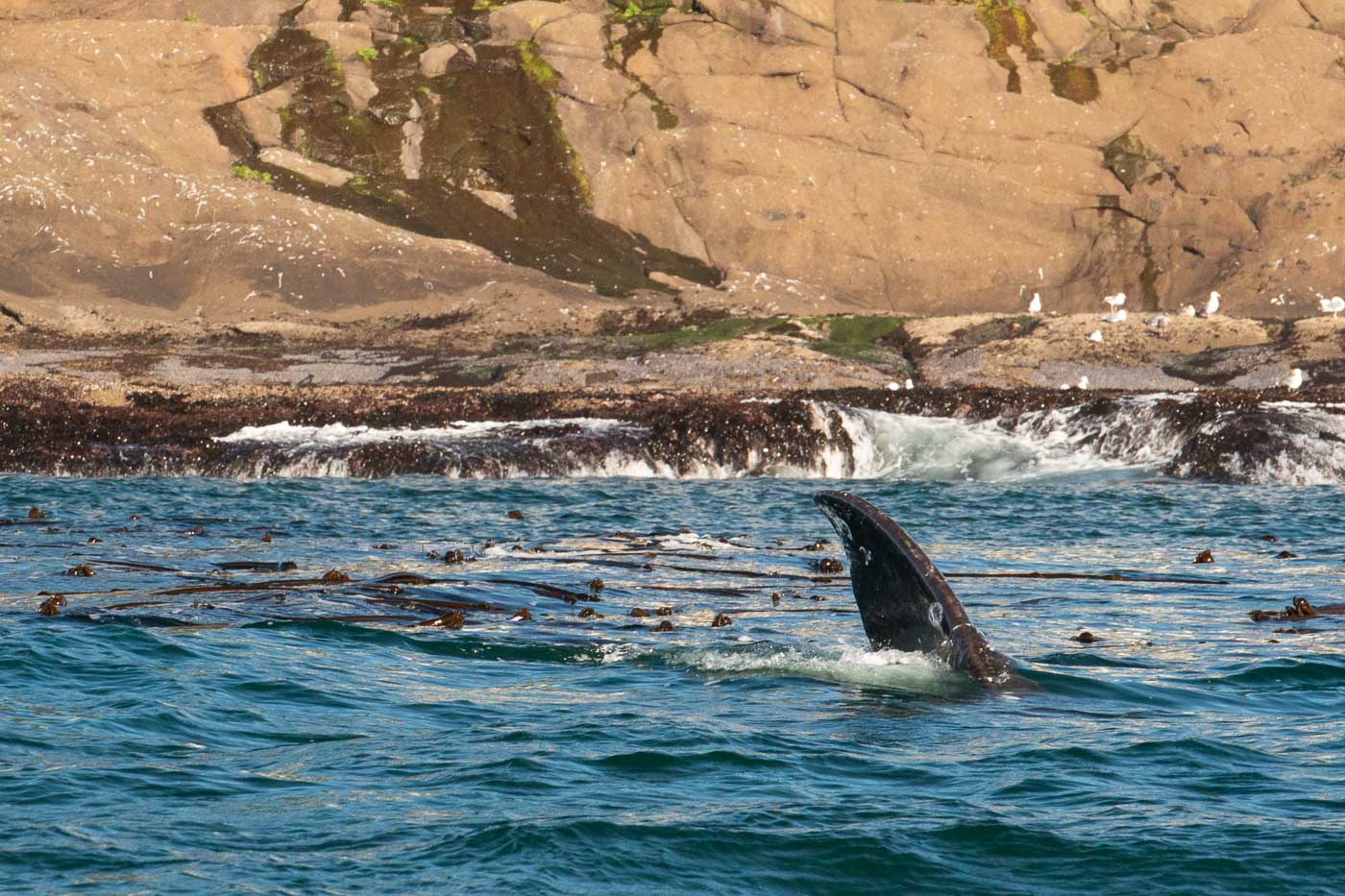 What We Learn From Poop
What's the scoop with poop? Well, poop is an ecological gold mine as it can tell us a lot about the health of a whale.
Want to help support our work?
Each adoption helps fund our research.